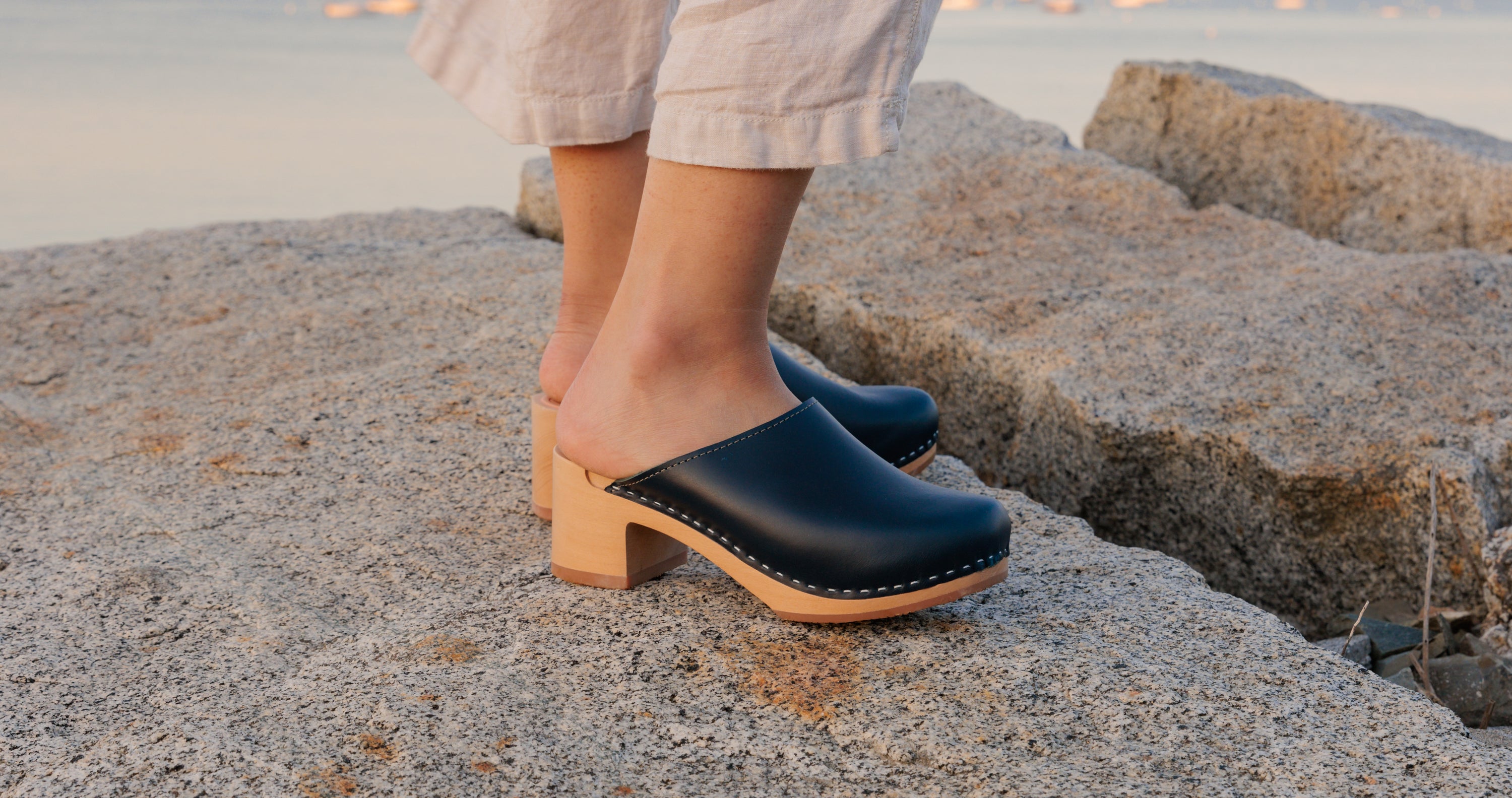 Now Online! Clogs starting at $29!
★ Studio Sale ★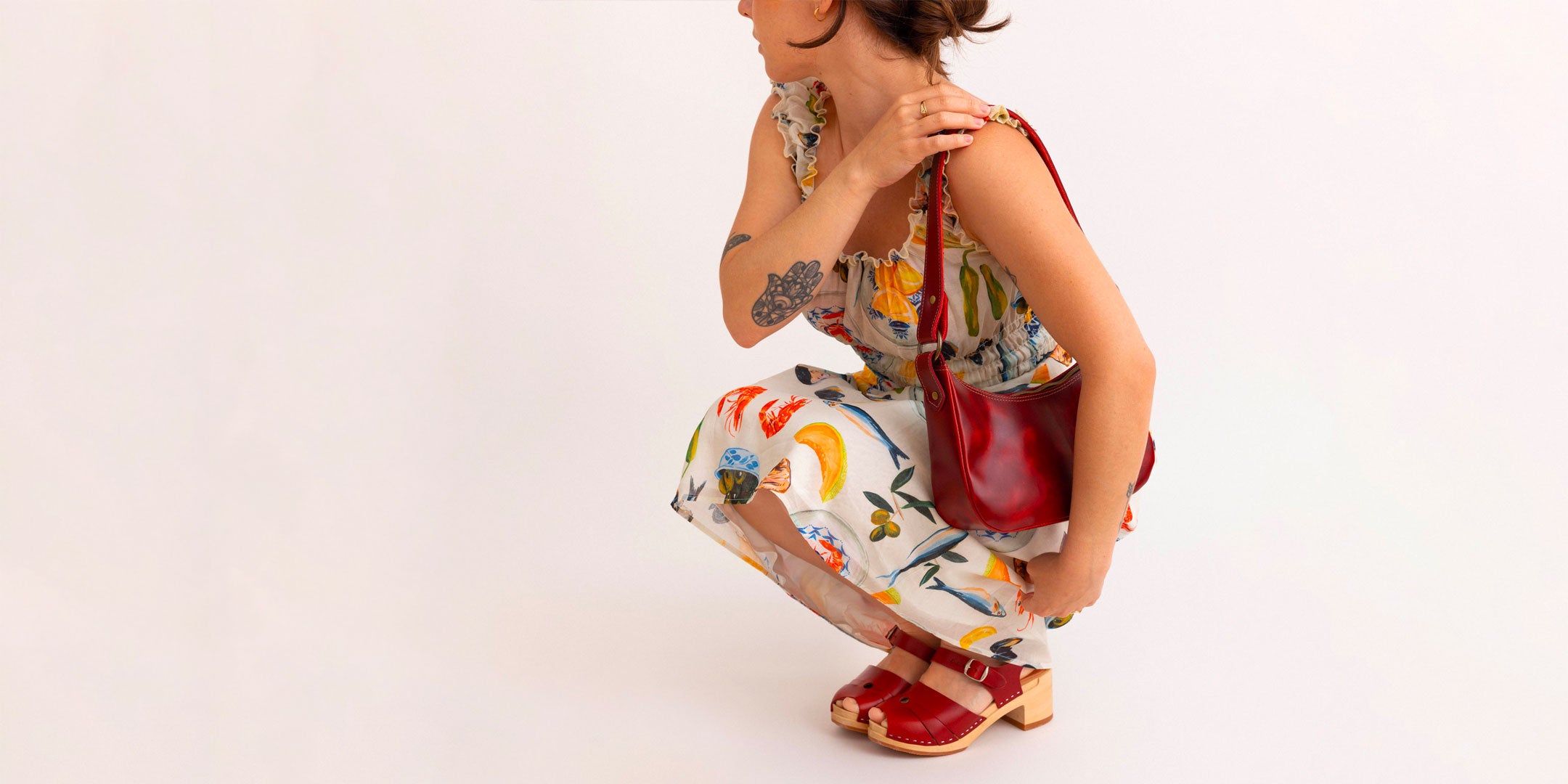 say hello to our newest style:
The Crescent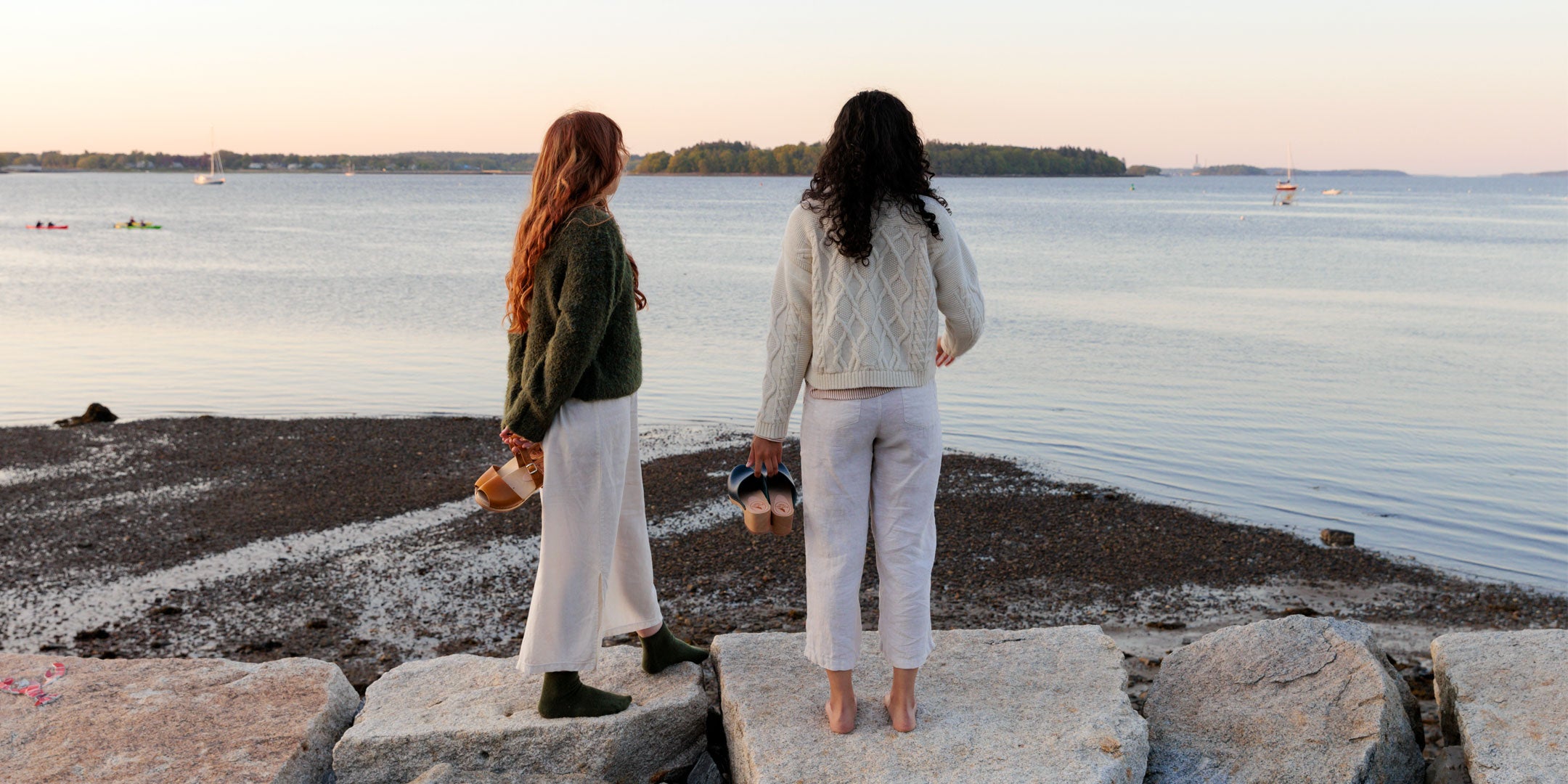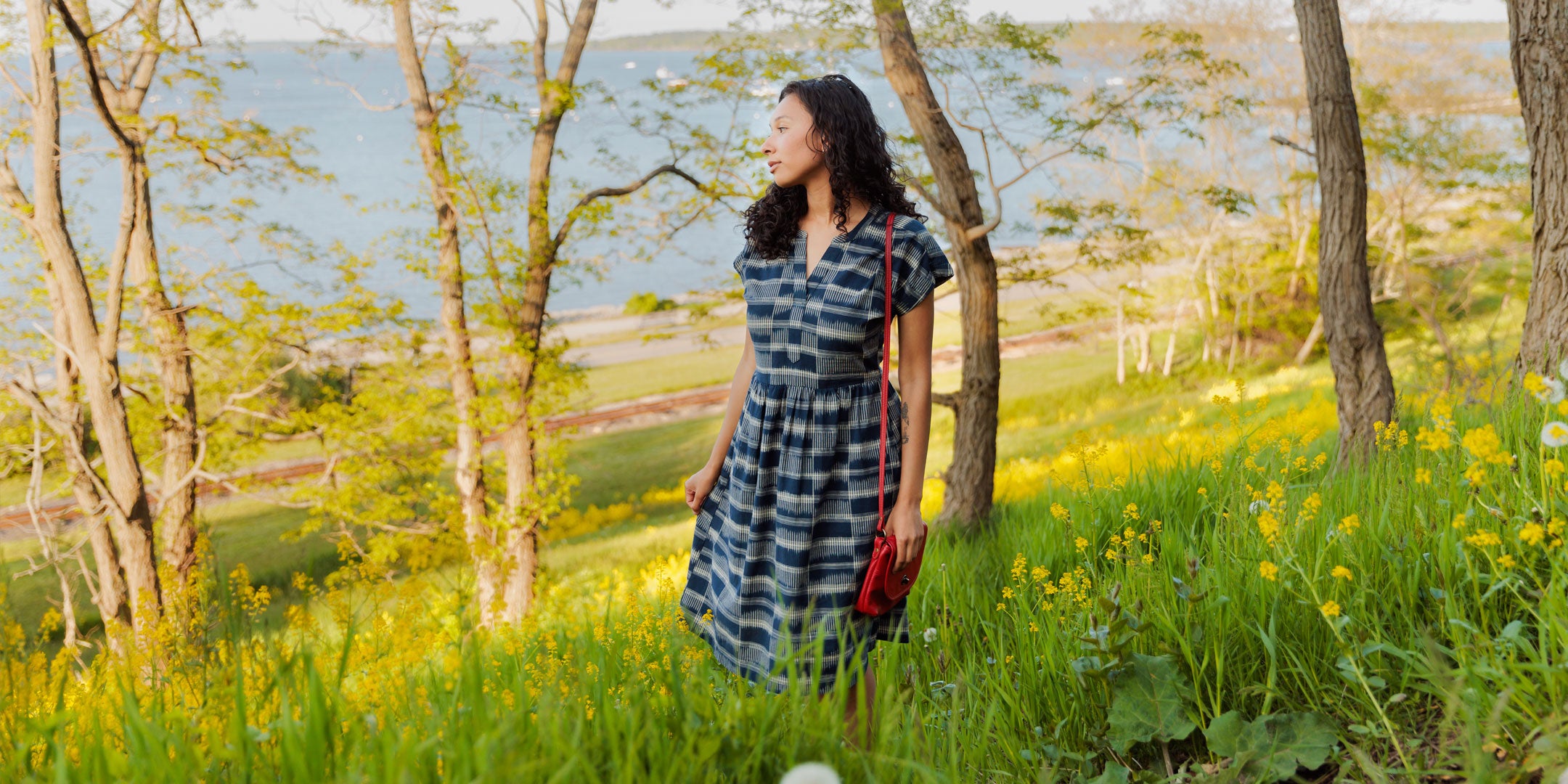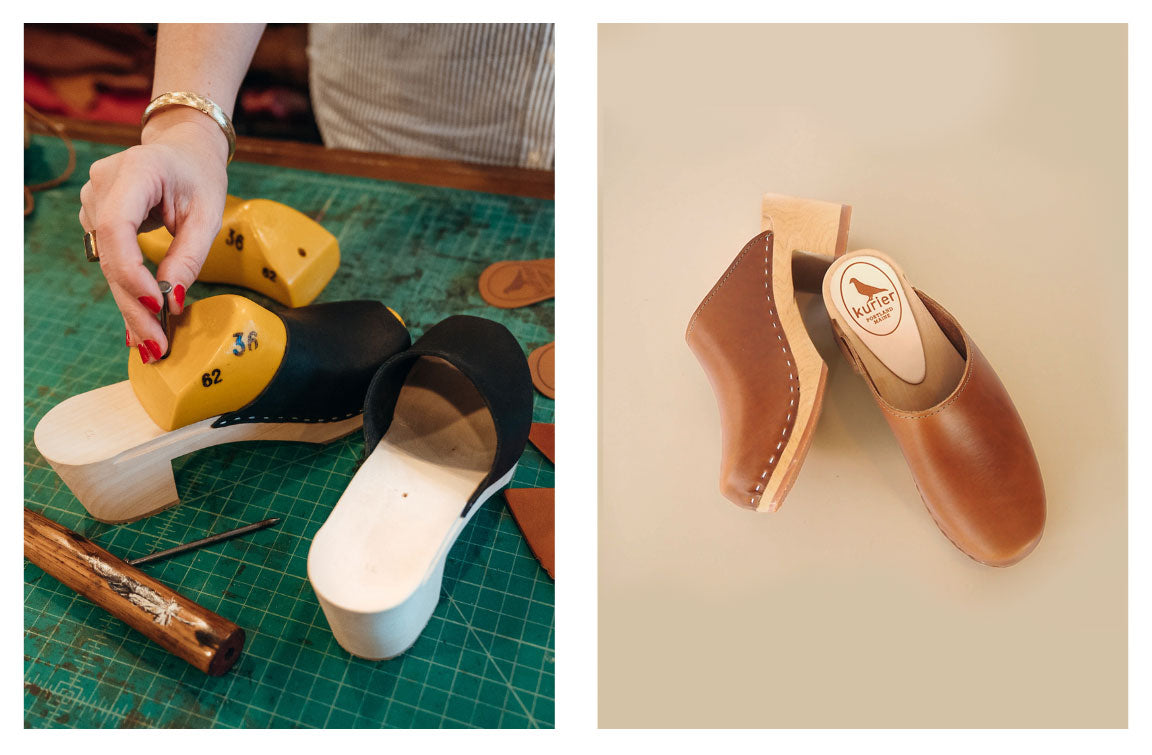 Our Commitment to
Sustainability
We are a small and resourceful team making all of our products with sustainability in mind. We thoughtfully source our materials and make everything one-by-one: each item is as unique as the person that wears it.  
We often source leather and fabric extras and seconds to give these materials a second life. Making products out of leather and wood means embracing the natural variations from one piece to another.